HISTORY
"When I started Lola Jeans back in 2006, I was not really thinking about my impact on the environment. I was running around with a duffle bag full of samples, trying to follow my dreams and build a fashion brand from the ground up. Ignoring (or trying to ignore) just how polluting our industry is. I think most of us are aware of the shortcomings of the apparel industry, but we often feel powerless to do anything about it. In 2020, we took action! We built an ethical supply chain that creates Sustainable Denim for All Bodies. Driven by a circular economy, our mission is to create timeless designs that are authentically rooted in denim. From responsibly sourced fabrics to ozone washing, and laser finishing, we have reduced our water consumption by 80%."
David Abissidan, Founder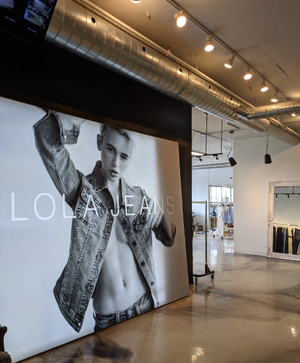 2021
NEW BEGINNINGS
2021 marks major changes for Lola Jeans. We've rebranded to better fit our collections, which focus on timeless pieces that can be worn for years to come. Our new logo and modernized website translate this in simplicity, elegance, and function. We've also opened a second location in Miami—undoubtedly staying true to our Montreal roots, expect to see new inspirations from our beach location.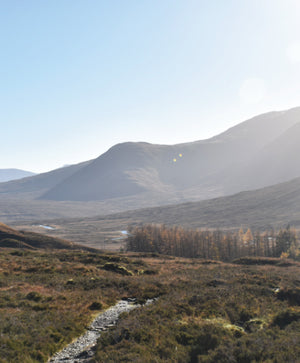 2020
SUSTAINABILITY
Lola Jeans combines ethics and quality together to revolt against the trends of fast fashion and irresponsible production. We are devoted to producing the highest quality denim with minimal environmental impact. From the finest raw materials, to the innovative wash techniques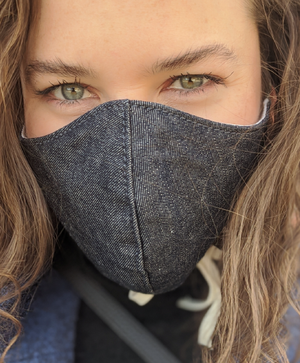 2020
PANDEMIC
Lola Jeans is greatly impaced by Covid-19, and to stay afloat, we made incredibly hard decisions. Decisions we never thought we would have to consider, let alone take. We choose to look at the current situation as an opportunity to press reset and reinvent ourselves. Reassessing and reorganizing during this challenging period will prepare us for when business bounces back. Hopefully, we can all take this opportunity to evolve and...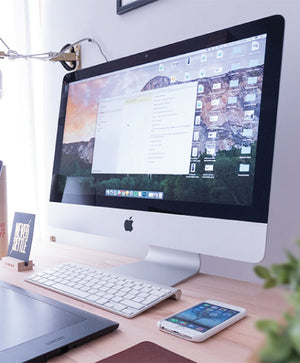 2017
Lola Jeans revamps their online store. The new platform includes the latest ecommerce features and offers complimentary hem service and free shipping and return.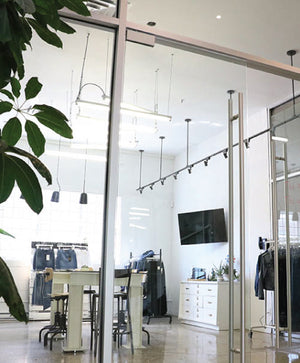 2016
Lola Jeans moves their office and warehouse in to a state-of-the-art facility. This new environment blends elegance and comfort while reflecting the brand's DNA. With grand aspirations, Lola Jeans expands to Australia and New Zealand.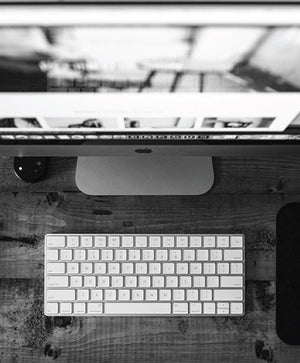 2015
Lola Jeans launches an online store.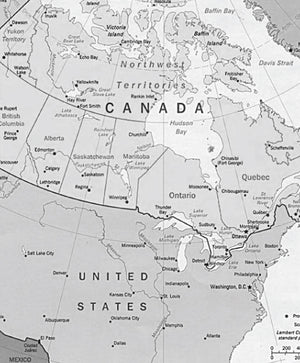 2014
Lola Jeans is now available in Canada and the USA through a wide network of updated missy contemporary boutiques and online stores.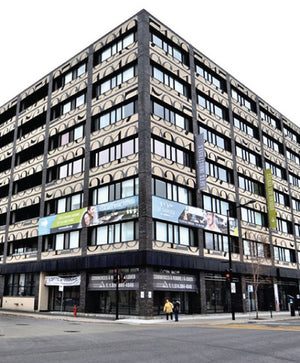 2012
Lola Jeans moves in to an 8000-square foot office and warehouse in the heart of Montreal's fashion district. With grand aspirations, Lola Jeans expands to the USA that same year...
2010
As a reaction to what wasn't being offered, the bros set up to create Lola's Signature Pull On Jean. The design behind the Pull On Jean is intended to encourage the acceptance and celebration of a woman's body, as it is. This fit became the core of who we are today, setting the standards by which our customers have come to expect from us.
2006
David's brother Sam joins forces and Lola Jeans is born. The same year they teamed up, they open a 4000-square foot office and warehouse in the heart of Montreal's fashion district.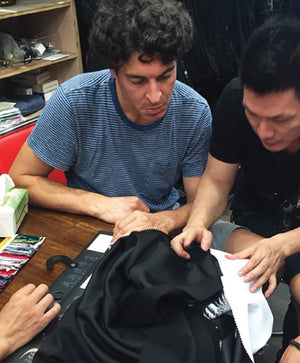 2004
Fresh out of fashion school and with barely any manufacturing know-how, David sets up shop in a small apartment on top of his dad's store and starts crafting women's jeans. He didn't know exactly what his creations would look like, but he had a good idea of what he hoped to create, a perfect pair of jeans for women of all shapes and sizes.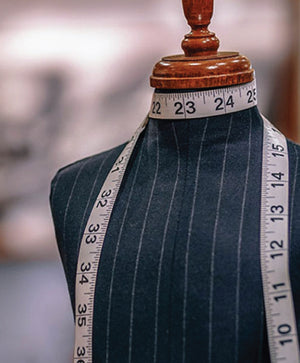 2000
David finds passion in fashion and decides to pursue his studies in fashion marketing at LaSalle College, he graduates with honors.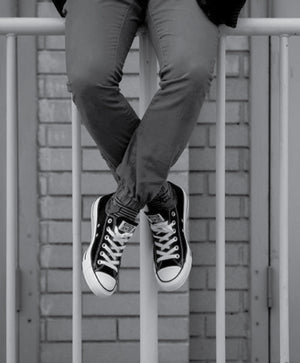 1995
After a tumultuous journey in high school, David drops out of school and starts working full time at his Dad's jeans store, Prestige Jeans.
1992
David starts working part time at his Dad's jeans store, Prestige Jeans. He is taught the trade but most importantly, he is taught the ethics of business and the strong values which will serve him well in his career.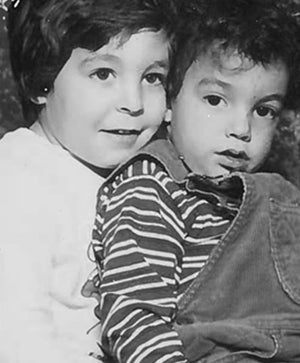 1978
David Abissidan was born on 1st September, 1978 in Montreal, Quebec, Canada.
THE TEAM
You'll find us continually collaborating, teaching ourselves and each other, playing on the floor with dogs, drinking a good IPA, and blasting music on the regular. We power through the good and the bad, combine our creative brainpower to produce and deliver a product we our proud of, and come back the next day to do it all over again.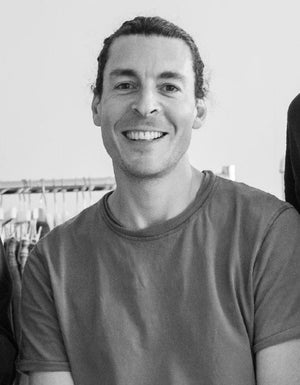 DAVID ABISSIDAN
FOUNDER
Jack of all trades, master of none. People say I'm OCD, I say I'm meticulous. My brother always tells me that I have a short fuse, I say I like things done my way. I love mingling, but it pisses my...
˅
SAM ABISSIDAN
CO-FOUNDER
My name is Sam, co-owner of Lola Jeans. I'm the opposite of my brother and partner David. He is loud, and I am quiet and reserved. But once I break out of my shell, I become your bestie. I see good...
˅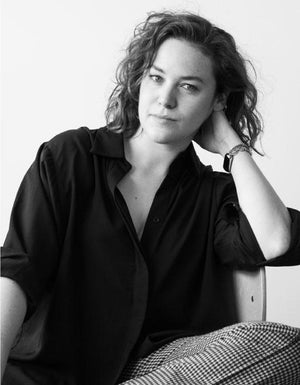 ERICKA CICCHILLITTI
CREATIVE DIRECTOR
I love to look at life creatively but have been told that I over analyze everything because good films & books tend to be all-encompassing and great music makes me cry. I also LOVE good food & wine...
˅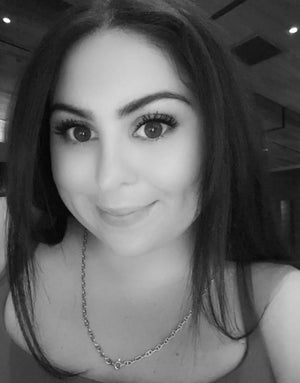 ABBY SILVERSTEIN
WHOLESALE ACCOUNT MANAGER
Hey there! My name is Abby Silverstein, and I am Lola Jeans' Wholesale Account Manager. I was born and raised in South Florida so naturally I enjoy all things outside (in the "winter") especial...
˅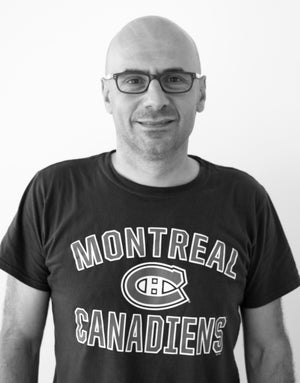 ANTHONY JOLOYAN
WAREHOUSE MANAGER
Everyone calls me Anthony, but my real Armenian name is Antranik. At home, I am the proud father of two little boys and husband to my lovely wife. Love sports, but my favorite is definitely soccer...
˅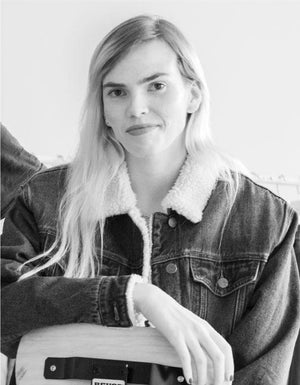 STEPHANIE MOORE
CREATIVE ASSISTANT
An animal and music lover is what people would primarily describe me as. I've always had animals in the house, and everyday I look forward to going home to my French Bulldog, Peach, who I love more...
˅